# chart 1
Reasons for joining a dating site for deaf people.

People from deafs.com give us the following 3:

Dating:
Of course dating is the most attractive reason. Deaf or HOH people wish to find a relationship where they feel understood mutually. A dating site catering to deaf and HOH people is more useful than other social sites.

Friendship:
Finding other people that will understand you and share your interests is also another important factor in choosing to join a specialized deaf dating site.

Learning Sign Language:
Many people join to help better understand sign language. Joining a deaf dating site can help you make friends easier who know sign language and can help you learn.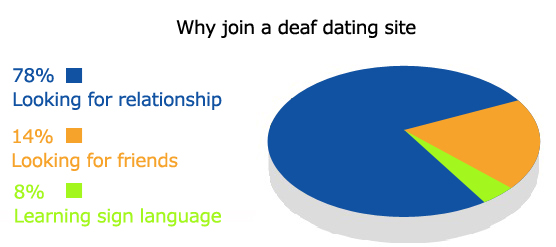 # chart 2
The Structure Of Age On Deafs.com

There are more than 145000 users on deafs.com. Through the mathematical statistic analysis of demographic data, we came to the following conclusion about population statistics.

The age structure reveals that 28% of users are between 18 to 30 years old, 29% of users are between 30 to 40 years old, 26% of users aged from 40 to 50, 12% of users aged 50 to 60 years old, and 5% are more than 60 years old.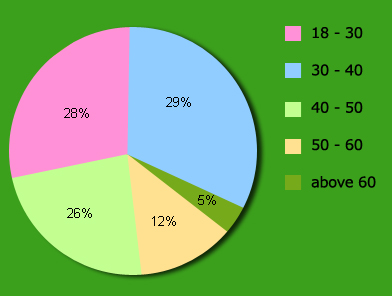 Look for more details on deaf dating coming soon!